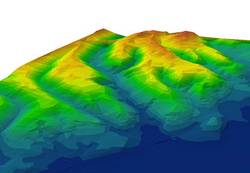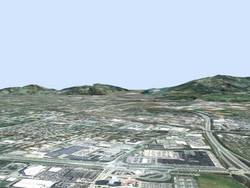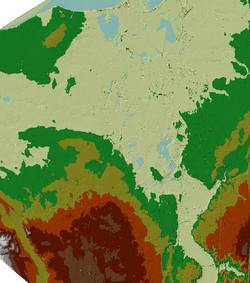 3D Terrain Models
Depending on type of use Digital Terrain Models are created for different areas of application in various data format and resolution stages (LOD - Level of Detail).


The following data are used as source material to create a DTM:
Elevation grid (raster):
laser scanning, aerial photogrammetry (autom./manual)
Breaklines:
aerial photogrammetry (interaktive, semi automatic)
Texture:
aerial photographs - orthophotos
DTM for 3D City Models
Data reduction is very important for the presentation of 3D City Models. Thus from the source points a triangulated net (TIN - Triangulated Irregular Network) will be calculated .
This step reduces the amount of data substantially and accelerates also the visualisation.
Various LODs' can be created by interpolation of different height gradations.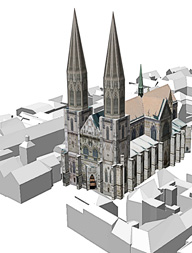 Our expertise for your projects
We gladly advise you project-specific and customer-oriented. Ask for a quote for your project without any obligation. Write us an email.