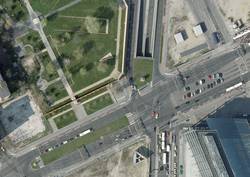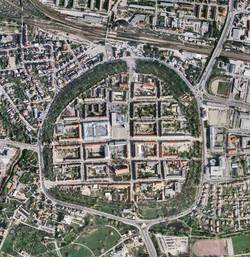 Orthophotos and Aerial Maps
Orthophotos are aerial images rectified on the basis of terrain models. They can be used as georeferenced background maps for nearly every GIS application.

For instance, they can be used for texturing the underlying terrain model when displaying 3D City Models or as background maps for the data managed in Geoportals.
GTA GeoService GmbH creates orthophotos from your aerial images. We can measure the needed terrain model or use an already existing terrain model and enhance it, if necessary. Due to many years of experience in creating orthophotos and our highly qualified personnel, we are able to produce orthophotos for very large areas.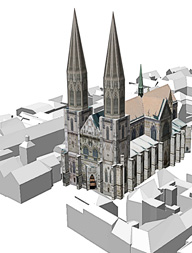 Our expertise for your projects
We gladly advise you project-specific and customer-oriented. Ask for a quote for your project without any obligation. Write us an email.